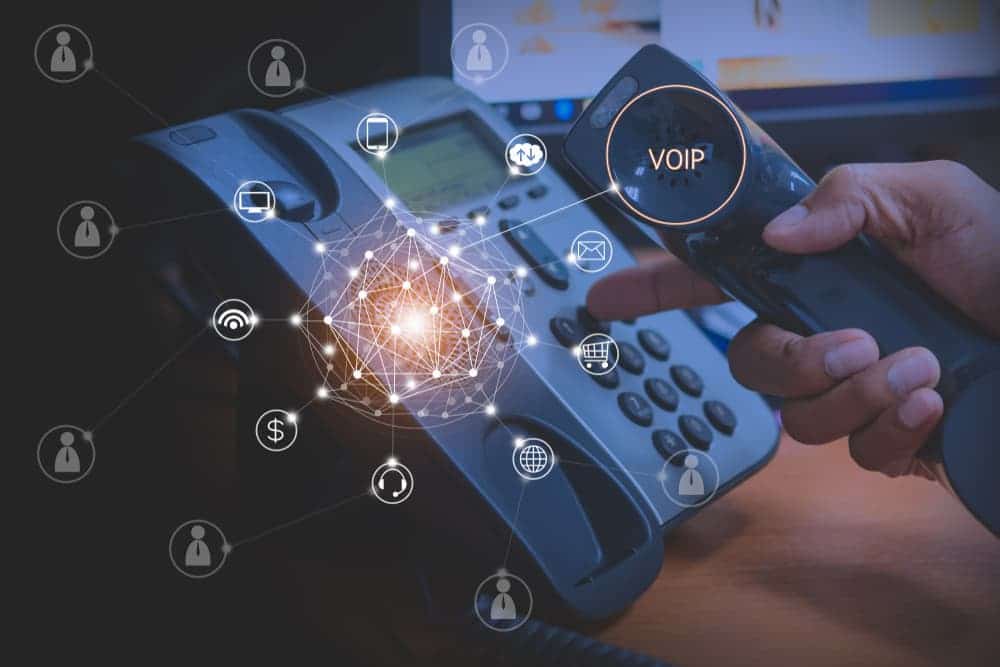 Cloud-based VoIP is the new standard when it comes to telephony solutions. However, what's really the key value driver of this innovation? As it turns out, there are several reasons to consider VoIP as a true cost-saving measure for your business. Let's explore in more detail how digitizing your communications can deliver substantial long-term savings – and improved profit potential.
Dramatically Reduced Maintenance
Switching to a digital communications solution means not having to worry about hardwiring, hardware incompatibilities, onsite troubleshooting or dedicated IT expenses pertaining to your system. With solutions such as net2phone offering 24/7 in-house support from dedicated experts alongside consistent system updates, you're never left with the job of manually maintaining your system. This means increased cost savings for you and improved resource allocation.
No More High Calling Fees
Thanks to today's VoIP solutions, you aren't tied to a physical landline and its subsequent pricing standards, paving the way for considerable savings when it comes to local and long-distance calling. In fact, with net2phone, you can place calls to over 20 countries for free – there's no stress over long-distance fees or hidden charges. These savings can be better allocated towards key divisions of your operations that can help drive performance efficiency further.
Flexibility and Scalability
One of the most significant benefits of cloud-based VoIP is that you're not glued to a phone jack or desk. With support out of the proverbial box for remote commuters, mobile workers and otherwise, you can always rely on a high-performing and dependable telephony solution no matter where you operate. Even multi-location networking is a possibility thanks to the technology's use of your internet connection rather than traditional analogue wiring. VoIP is also designed to support as few or as many users as you need, which is critical to start-up businesses and complex, multi-faceted operations alike. Having a scalable communications solution that adapts to company growth, all without the need for special hardware or proprietary networking, ensures continued cost savings and relevance to businesses of all sizes.
Hassle-Free Conferencing and Thoughtful Interactions
Whether hosting virtual meetings, webinars, collaborative project scrums or otherwise, it's never been easier to operate as a real team thanks to the innovations of VoIP networking. Tasks that should be simple, even remotely – checking in with a team member or providing a client briefing, for instance – are anything but a hassle thanks to integrated multi-user support and a carrier-grade architecture that utilizes established broadband connectivity. This helps you save time, keep employees happier and more productive, and leads to markedly improved workforce performance. These perks can contribute to improved customer satisfaction, retention, and lead generation. Higher uptime translates directly to higher profits for many VoIP business customers.
No Need for Proprietary Hardware
With VoIP, you're not required to purchase special phone systems purpose-built for the platform in question – they exist merely as an option, particularly for smaller companies who don't need a complex communications solution. Plus, at net2phone, we're happy to provide free desk phones to those who make the switch, helping businesses save even more. Even if you wish to continue using traditional landline phones, simple adapters enable quick and seamless VoIP integration. There's no need for outdated and expensive physical equipment – everything is handled seamlessly in the cloud.
Improved Latency and Free Upgrades
VoIP is also more reliable and delivers higher-quality call reception, which can better engage customers and keep employees performing at their peak. Reduced latency is the result of specialized data packet transmission encoding that is as lossless as possible. Plus, if you're keen on some features that may come as extra charges with analogue alternatives, know that many are included for free with your VoIP package of choice. These can include everything from call blocking and API integration to call recording and voicemail options, just to name a handful.
Are you ready to explore these cost-saving strategies along with many other benefits of VoIP communications? The net2phone team is ready to help you make the leap forward. Contact us today to get started!