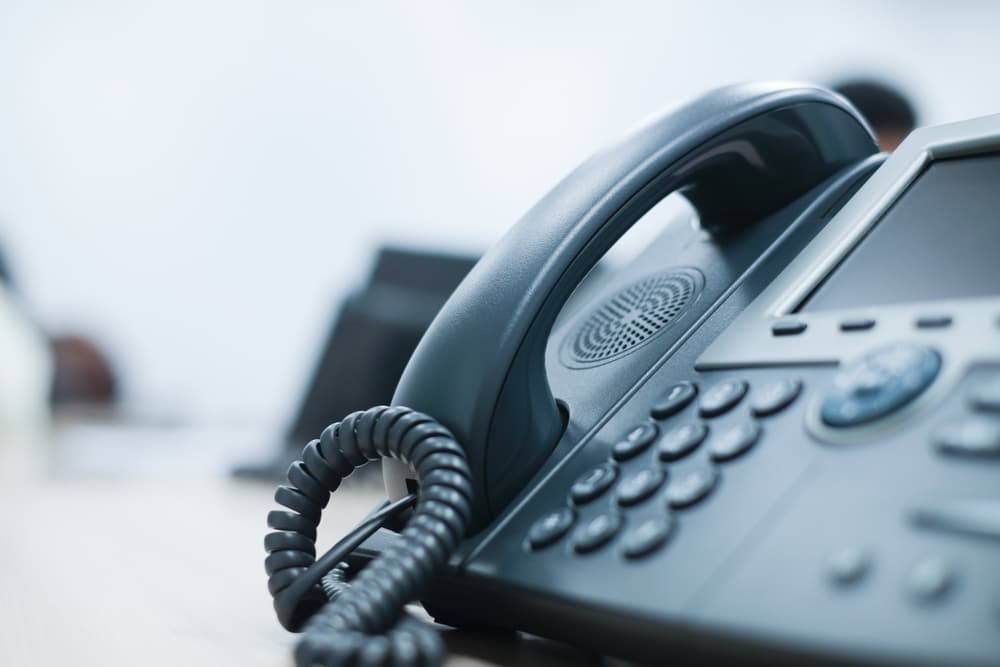 Now more than ever, we need to be able to depend on our at-home telephony services. While it's understandable to be uncomfortable with change and therefore stick with tried-and-true landlines, Voice over Internet Protocol (VoIP) really is the future in communications. There are more reasons to make the switch than ever before, including lower prices, improved call quality, and optimized performance. Plus, as a consolidated system that uses your internet service rather than phone lines, there's less maintenance or downtime to worry about.
With that said, here's how to set up a VoIP phone at home and get the most out of this innovative technology. Many home and business owners have been making the switch and not regretting it, so don't miss out!
The Differences
Let's quickly go over the key differences between traditional landlines and VoIP systems in terms of the setup itself. Landlines connect to the Public Switched Telephone Network (PSTN), meaning your incoming and outgoing calls are fielded through the phone provider of your choosing. With VoIP, however, you instead make and receive calls through your internet provider; call audio is transmitted as high-quality data and transferred through the PSTN over your network, securely and quickly.
The Essentials of a Basic Setup
To start things off, let's go over each of the important components you'll need:
A broadband internet connection (dial-up cannot handle the bandwidth VoIP requires)

A dedicated VoIP adapter for use with traditional analogue phones

A VoIP service package from a dedicated, trusted provider such as net2Phone
This is the bare minimum required to get your home VoIP system up and running if you're going to take calls on a traditional phone intended for a landline. The process is relatively simple: Plug the line cable from the phone into the adapter, then connect the latter to the modem. You can also configure your network settings so that VoIP data is prioritized over other web-based tasks, improving latency and overall call quality.
Softphones
What if you don't want physical hardware for handling your calls other than, say, a laptop or tablet? Unlike traditional landlines, VoIP is highly flexible and supports what are known as softphone connections. This involves using a dedicated digital app to make and receive calls, similar in design and execution to today's popular video chat solutions. This can help you cut down on upfront costs, which is particularly important when working from home. You can also skip the cost of a VoIP adapter this way.
Other Alternative Setups
For the best quality and performance, a dedicated VoIP phone system is the way to go, providing plenty of cutting-edge features that may normally be extra expenses on dedicated landline plans. There are models available to suit all budgets, from fancy systems that support multiple users on the same network to simple, cost-effective alternatives. VoIP headsets fitted with high-quality microphones make for great companion pieces of equipment as well, ensuring you never miss a crucial word and the person on the other end can hear you clearly. Many enable easier multitasking thanks to wireless connectivity features.
Great Features to Consider
Setting up your own home VoIP network has never been easier or more affordable, and there are plenty of incentives for doing so. However, there are also many handy features that you don't have to ignore any longer that could prove useful in a work-from-home environment. These include the following and more:
24/7 dedicated technical support from the platform providers themselves

Enablement of live chat on your website for improved customer support

Handy real-time data analytics to help maintain peak performance efficiency

Making and receiving calls on your mobile phone using a business number

Hassle-free conference calls and virtual meetings with wide support for iOS and Android apps

eFaxing, texting, and more from your business number

Full Microsoft Teams integration
Why Choose net2phone for Your Home VoIP Setup?
Our team offers all the above features and more, using a carrier-grade platform designed for peak performance efficiency and uptime. In addition, we offer net2phone Huddle, a streamlined conferencing alternative with real-time connection quality, recurring call scheduling, screen sharing, video sharing, mobile integration, and many more handy features for remote workers! In fact, we're including Huddle with our Remote packages for a limited time at no extra cost, enabling you to get more done with a simplified, better-performing solution. Plus, get free calling to over 20 countries and free desk phones, helping you save further on a modern, more efficient system!
Want to learn more about the benefits of switching from landlines to a modern communications solution? We're happy to help at net2phone. Contact us today to get in touch with our friendly team of VoIP experts!