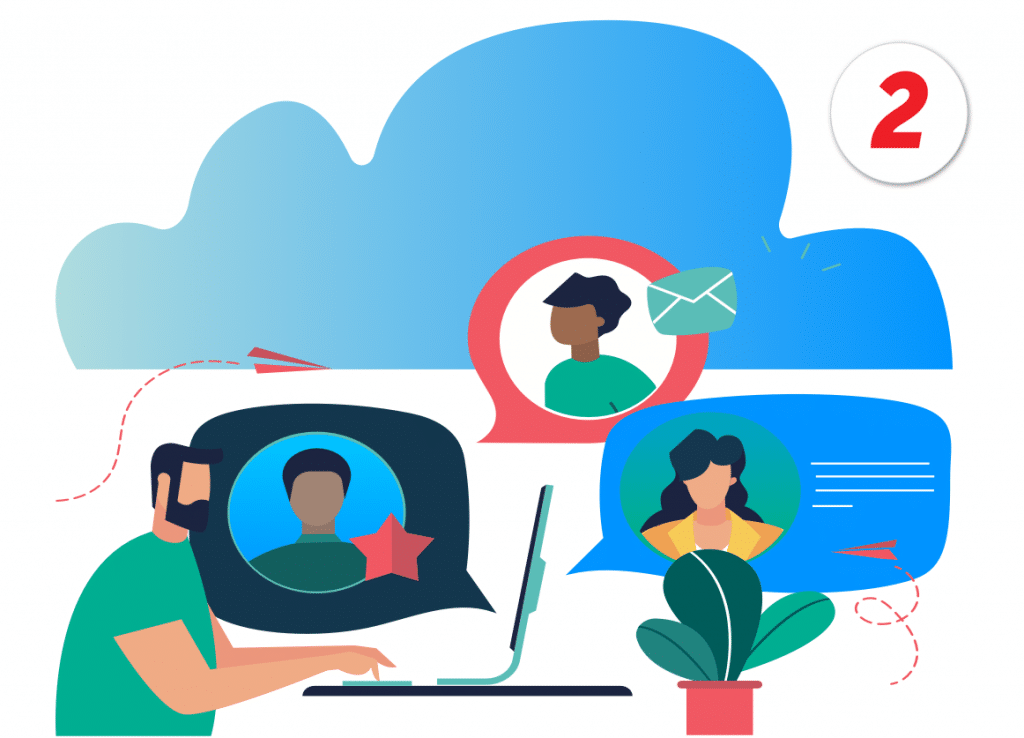 In a customer-centric industry like retail, the way you make customers feel is just as important as the products you offer. Delivering excellent service is at the core of a great customer experience – and outstanding customer communication is at the core of excellent customer service.
Customer Experience – The New Competitive Battleground in Retail
According to PwC's Experience Is Everything report, good customer experience leaves customers feeling heard, seen and appreciated – and the payoffs for offering great experiences are tangible for retailers, and can be measured in dollars and cents. 73% of consumers claim that great service and experience influence their purchasing decisions, with 43% willing to pay more for greater convenience and 42% for a friendly, welcoming experience.
The reverse is also true. Even if people love your brand, here in the US, 59% of customers will walk away from a company they love shopping at after several bad experiences – and 17% after just one single bad experience.
The figures chime with further findings in a recent Accenture survey of more than 20,000 consumers. 47% of respondents who were frustrated with a recent shopping experience said they would avoid purchasing from that retailer in the future – while the same percentage (47%) said they would be willing to pay more for a shopping experience that exceeded their expectations.
Delivering Excellent Experiences with Cloud PBX Retail Phone Systems
One of the most important strategies for improving the customer experience in retail is enabling efficient communication across channels. Why? Because if customer communication is poor, all other strategies go to waste. What's more, as the rules of retail have changed and customer behavior becomes increasingly digital, retail business communications need to evolve to keep pace.
Using cloud PBX Unified Communications as a Service solutions, retailers can improve customer communication and enhance the experience for customers in a number of valuable ways.
Customers today use a broad mix of channels to communicate with retailers. As such, an omnichannel approach – one that incorporates a full range of voice and digital channels – is key to meeting customer communication expectations. Some customers prefer phone calls, others live chat, still more video conferencing, and more still SMS or MMS messaging. With a unified communications platform, not only can you provide customers with the full breadth of communication channels, but can connect them all under the same system – enabling you to provide a unified customer experience no matter how the customer chooses to contact you.
What's more, modern UCaaS solutions integrate with other parts of your tech stack, including your CRM system. When a customer calls, texts, schedules a video appointment or reaches out via live chat, your agents are presented with caller details and can view purchase histories, update customer account information in real-time, and even set reminders for follow-up calls and other actions to be taken. This allows agents to adapt and personalize communications to each customer.
A unified communications system also means that you can create alignment between internal departments. Customers don't care whether they're interacting with marketing, sales or customer support – which means seamless internal communication between your teams is essential to avoid fragmented and frustrating customer experiences. Information needs to flow freely between departments – and only a powerful, modern cloud PBX system with CRM integration can provide that.
net2phone offers a powerful UCaaS solution for retailers. It is a truly unified communications business phone system, complete with state-of-the-art desk phone, cutting-edge video conferencing platform Huddle, business text messaging, CRM integration, and live analytics to track agent performance and gather insights for improving customer experience.
Want to know more about retail business communication? Check out these resources:
Planning Retail Communication Ahead of Unprecedented Holiday Shopping Season
Shopping Behavior is Changing. So Should Retail Communication.