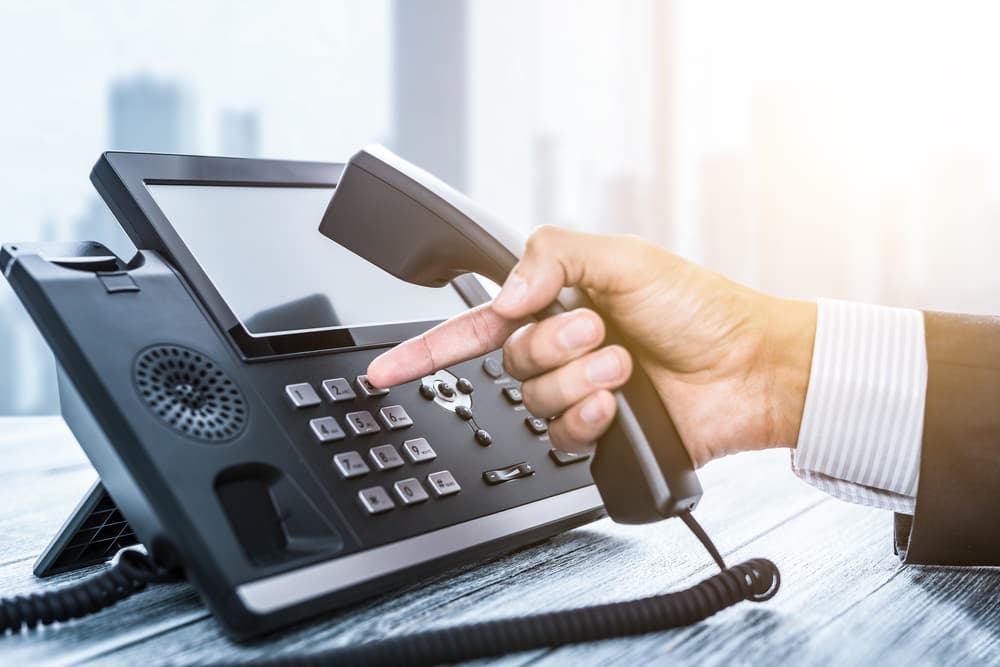 At net2phone, we pride ourselves in helping remote workers get the most out of their own roles as well as those of their coworkers. If you manage a group of people, particularly right now when social and physical distancing is a must, this can be tricky without the right solutions in place. Fortunately, those solutions are a dime a dozen! Today, let's go over the best tools for helping you collaborate and innovate with your team remotely.
Cloud PBX Solutions
The most significant benefit to remote workers is a solid, dependable, and cost-effective alternative to traditional landlines. VoIP connectivity enables streamlined, higher-quality calls utilizing your established broadband internet setup. Even traditional landline phones can be hooked up using a VoIP adapter, meaning there's no need to go out and buy a new dedicated VoIP phone. Speaking of which, we at net2phone are proud to offer free desk phones designed for VoIP in addition to free calling to 20 countries – not a bad way to ensure optimal communications and save money on your day-to-day! Other benefits of VoIP networking for remote management include improved uptime, dedicated 24/7 support that's fast and effective, reduced latency and clearer audio, and support for connections to softphone apps such as Huddle.
RemotePC
Do you have important files on that computer at the office? Or are some of your remote workers using underpowered hardware at home and need their workplace systems? RemotePC is a great way to address this. This is one of the most regarded remote desktop software solutions, enabling users to control one computer from another over a secure internet connection. This makes it a breeze to find files, use software designed for more powerful systems in office settings, and perform tasks just like normal even with relatively limited hardware at home. No longer do your employees have to worry about sourcing capable computer equipment.
Google Suite
Collaboration is key to successful remote business operations, and if your team constantly works together on documents or planning for projects, then Google Suite's software offerings are enormously useful. Markup and revise content in real-time, log and track data in dedicated sheets, create compelling presentations with all participants working together in real-time on any changes, and more. Google Suite is designed for cloud-based computing and seamless connectivity as well, so there are never any concerns over critical progress being lost due to hardware malfunctions – everything synchronizes instantly to secure cloud storage! Adjusting editing, viewing and sharing permissions is easy, as is keeping the team updated on any file changes thanks to a dedicated edit history.
Dedicated SIP Trunking
Need enhanced security and peace of mind when it comes to employees making hosted PBX calls from the comforts of home? SIP trunking solutions such as those from net2phone are an ideal choice. We offer four types of authentication that can quickly be implemented to protect your workforce and clients. In addition, we provide voice encryption with TLS or SRTP, depending on your setup or needs. Plus, our platform's flexibility, reliability and support for mobile integration make it easy to use wherever you are, supporting multi-site connectivity and remote operations right out of the box. If you already have a VoIP solution in place and want to get the most out of it amongst your workforce, combining voice and data with SIP trunking integration offers markedly improved employee collaboration and performance without the need for proprietary equipment.
Are you eager to help maximize the potential of your business' operations while managing workers remotely? Our own team is here to help with solutions designed to be performant, value-centric, and highly efficient. Learn more about our VoIP and SIP trunking services today by reaching out to us at net2phone!