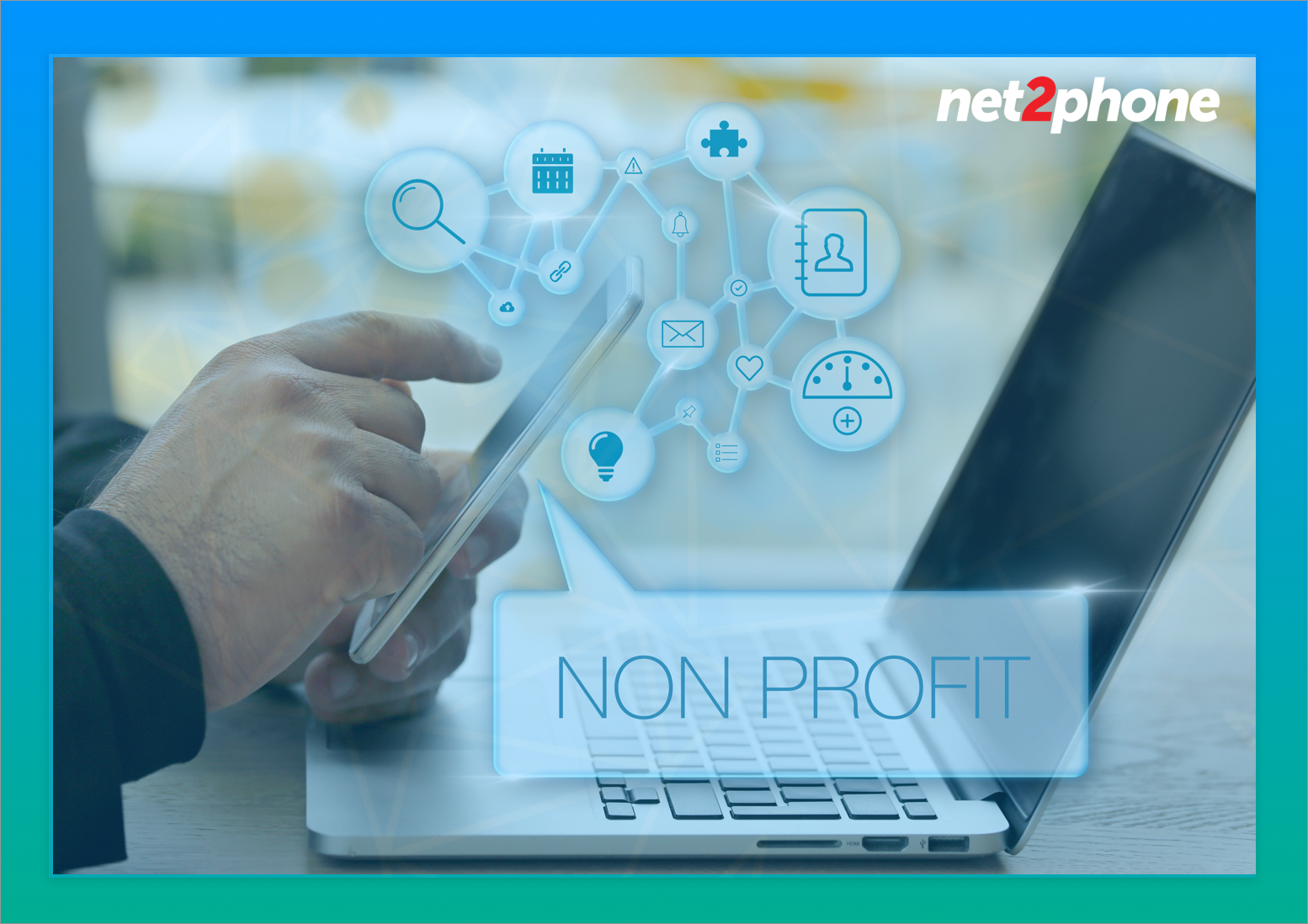 Unified communications (UC) is the combination of technologies and organizational practices that integrates multiple business communications such as email, telephone, text, video, web conferencing, voicemail, instant messaging, and fax into a simplified platform, has a host of benefits for nonprofit organizations.
Technologies like UCaaS (Unified Communications as a Service) and cloud PBX helps nonprofits save money and become more efficient. UCaaS is delivered via the cloud and supports up to six communications functions:
Communications-enabled business processes
Enterprise telephony--if you need it. You can scale to fit your nonprofit.
Instant Messaging
Meetings (audio/video/web conferencing)
Mobility
Unified Messaging
If you are a nonprofit and haven't made the transition to UC and are still dealing with on premise PBX systems and have been piecemealing how your staff and volunteers communicate since the breakout of COVID-19, below are a few reasons you should reconsider consolidating your communications systems and moving to a virtual or cloud-based model.
Reduced Business Communication Costs
This goes without saying, but we'll say it anyway. COVID-19 pandemic hit nonprofits hard. Revenue streams were affected and donations dried up as major donors became financially stressed. Those fundraising events disappeared as lockdowns became the norm. 83% of nonprofits lost revenue, and 71% scaled down their programs. Nonprofits have had to find ways to cut recurring budget line items. Upgrading an old PBX system to Cloud PBX and using the Internet to make VOIP calls is a straightforward example of how simple it would be to move to the cloud. It is a quick way to reduce costs significantly as there is no hardware to purchase, no installation fees, and no training needed. A comprehensive UCaaS solution provides even further cost savings.
Flexibility, Agility, and Expansion
UC allows you to be flexible and react to unexpected events. Should we, for example, be recommended to go back into lockdowns with COVID or inclement weather, staff can work remotely and communicate effectively. Unified Communications allows your nonprofit to be more agile with faster response times. During times like now where things can change overnight, responding quickly and switching from in-office to remote is critical and simple with UC.
Better Communications and Collaboration
With unified communications, your teams and staff can collaborate via video, text, or chat seamlessly. Improved collaboration breaks down the silos between departments and improves operations. And while not in person, you can still create a culture of warmth and camaraderie. We suggest video calls for team meetings or instead of texting questions. And to replace walking over to someone to ask a question or chat with a quick video call. You can recreate the in-person experience virtually.
At this point, we've all had to adjust to working remotely. And if you need to stay remote or planning a hybrid model, unified communications empowers your team to switch between both effortlessly. We can help you figure out how.