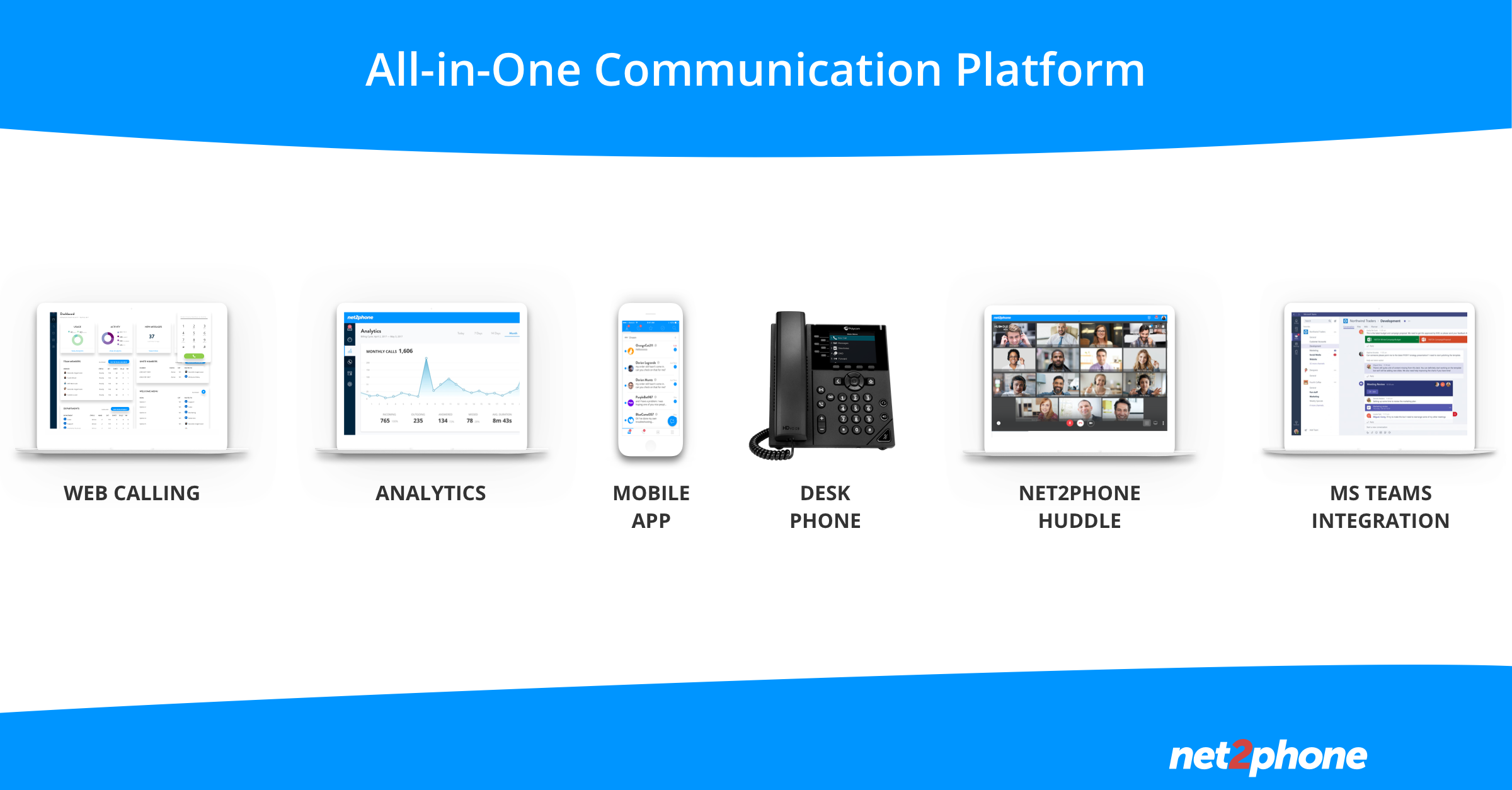 If you're looking for the benefits of a remote workplace after the pandemic dies down, an all-in-one communication platform is a must. Below we look at where remote work is headed after COVID and how your business can adapt.
How is Remote Work Set to Evolve in the Near Future?
While the sudden imposition of remote work was due to necessity in the face of the COVID-1, it's been a huge success in many workplaces.
According to a November 2020 report by McKinsey, in industries and professions where remote work is possible, high-ranking execs suggested that some form of remote or hybrid work was set to stay for the long term.
Statistics from elsewhere back this claim up:
If you have the right setup, permanent remote working offers significant cost savings, and also helps you attract and retain top talent. Over 95% of office employees want some form of remote work with 27% willing to take a pay cut for this benefit - and 81% claiming they would be more loyal to their employer as a result.
What can an All-in-One Communication Platform Offer Remote Businesses?
How do you realize these benefits? It's all about having a solid communications platform in place.
One of the biggest stumbling blocks for remote productivity so far has been businesses lacking the right technology. According to one survey by UK comparison site Finder, 62% of remote workers want their employers to provide technology that allows them to stay better connected to their colleagues.
It's clear that on-premise legacy systems and fractured, multi-app approaches taken to internal comms pre-pandemic haven't been helpful. By opting for a cloud-hosted unified communications platform, however, you increase productivity because:
It unites all of your communications channels (video, phone, instant chat) onto a single access platform with a single password, making it easier for colleagues to communicate and find relevant information.
Your IT department spends less time managing a host of different applications, integrations, and vendor relationships.
You can scale easily as your remote workforce expands without having to purchase, set up, and maintain more server architecture. This eliminates delays and productivity losses associated with scaling your communications system.
In short, your employees can collaborate quickly and effectively, while productivity losses due to communications issues or on-site IT issues are kept to a minimum. Your workforce can also benefit from the high-grade encryption and data security video conferencing system that net2phone offers. Our comprehensive all-in-one communications platform with cloud PBX and advanced features could be just what you need to elevate your business.