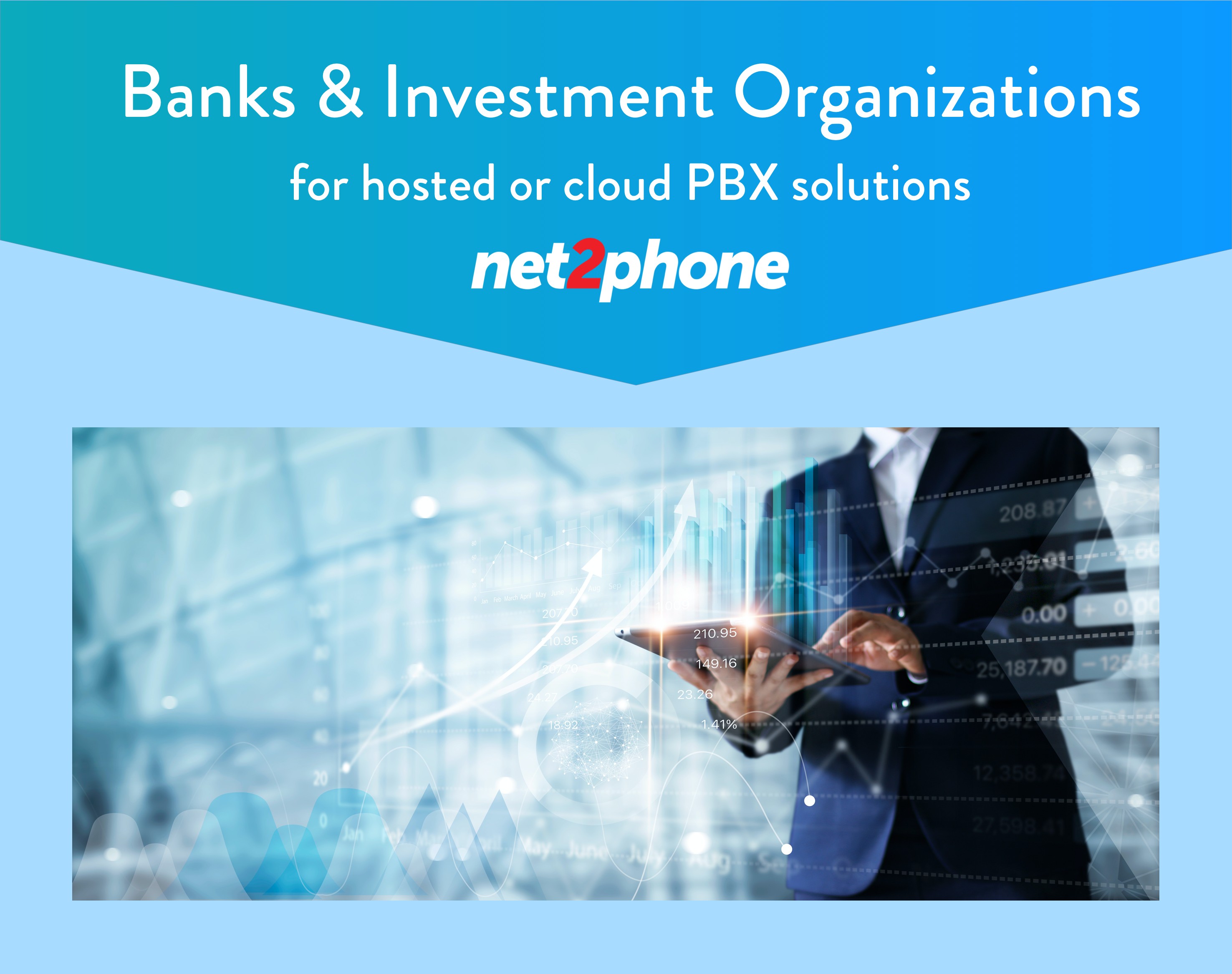 According to NTT's Banking and Investment Guide to the 2020 Customer Experience Benchmarking Report, 81% of banking and investment organizations say that moving to a hosted or cloud solution has helped to future-proof their information and communication technology infrastructure, with 63.6% saying that it has also reduced costs.
Though compliance and regulatory issues have been holding back many in the finance sector from fully embracing cloud, the pace of adoption is picking up -- particularly in the light of recent global events like the pandemic.
How Cloud PBX Eases Workforce Pains for Financial Institutions
The onset of COVID-19 has precipitated mass movement across the globe toward digital ecosystems and cloud-based services. Millions or even billions of workers are currently operating from home, including employees in the financial services sector.
For these remote and home-based workers, financial institutions and FinTech operators require a stable and reliable platform for communicating with their staff -- one that can also facilitate information sharing and effective collaboration. Cloud PBX satisfies all of these demands.
The Cloud Communication Advantage for Productivity and Interoperability
Cloud business communication solutions incorporating Unified Communications (UC) enables financial services organizations to combine business communication features like voice, chat, email, and video conferencing with data management and business applications, thereby achieving greater productivity and scope for collaboration. These platforms can also provide seamless integration and interoperability with popular business systems and third-party services.
With cloud-based solutions, FinTech operators can also scale their operations up or down in response to changing market conditions, in a smooth and cost-effective manner.
Enabling FinTech to Deliver an Enhanced Customer Experience
The digital economy is very much a customer-led and customer-centric ecosystem. While FinTech companies have traditionally looked to the cloud as a medium to improve their back end operations, the focus in today's market is now on the consumer. FinTech organizations are therefore concentrating on differentiating themselves in terms of the customer experience that they can deliver.
Cloud technology enables FinTech companies to innovate quickly, and to rapidly develop the applications that can distinguish their business from the rest of the pack, and transform customer experiences. And cloud communication enables FinTech operators to deliver those experiences to consumers across the various channels that they use to interact with financial brands online. This includes avenues such as mobile apps, automated chatbots, video, and Instant Messaging.
net2phone is a subsidiary of IDT Corporation (NYSE: IDT), a global provider of FinTech, cloud communications, and traditional communications services. net2phone's cloud communications solutions enable organizations to connect with their customers through VoIP, chat, text, and video conferencing solutions that scale as the enterprise grows -- all within the cloud.
If you'd like to know more about how net2phone's cloud communication solutions can help your FinTech business deliver greater performance and customer satisfaction, reach out to us.