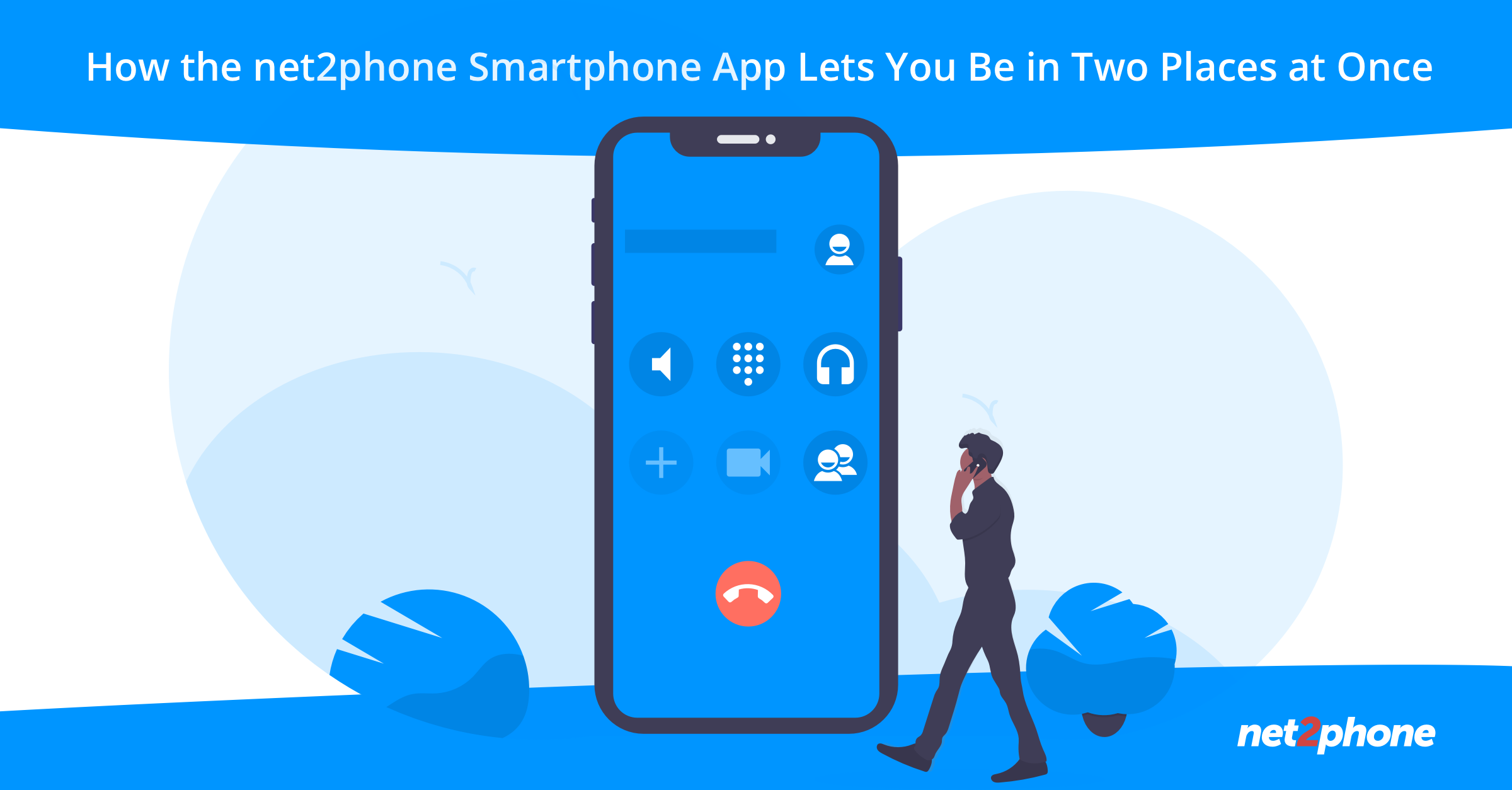 We all live busy lives these days and are rarely tied down to a single location for very long. Portable technology is clearly the order of the day and business people are on the lookout for mobile business phone systems which can facilitate this more mobile form of working.
This is especially true thanks to the COVID-19 crisis which has forced many professionals to work from home. Even now as we are starting to emerge from the pandemic, many people are realizing they can continue to work remotely especially if they have the right tools in place.
Mobile business phone systems are the key to successfully staying connected to ones' professional network- no matter where you are working from. Thankfully net2phone provides its own innovative mobile solution that allows you to be two places at once!
The net2phone App Highlights
net2phone has been bringing stellar VoIP communications to businesses all over the world for over 30 years, and now we're bringing that same amazing service to your smartphone.
The net2phone smartphone app is available on both Android and iOS devices and allows you to work from anywhere by providing you with complete control at your fingertips.
With the net2phone mobile business phone system app, you can easily make calls and send texts from multiple profiles, such as your company, department number, or your personal business number- meaning you can tailor your experience depending on who you are contacting. There is even a voicemail-to-email option that allows you can catch up on missed calls with just a glance.
With the extension-to-extension dialing feature you can transfer calls to other people in your company even though you are not in the same building – or town, or city, or even country – in exactly the same way you would if you were in a traditional office setting. There's also a live chat option, so you can quickly handle text-based queries while on the go.
Unprecedented Productivity
With the net2phone smartphone app and mobile business phone system, you can make and receive calls from over 40 countries, for no extra cost than if you were calling a number located just up the road. Modern business is truly global and with our innovative smartphone so is net2phone.
Your productivity will go through the roof thanks to the ability to set up an office anywhere and everywhere. All you need is your smartphone and an internet connection – whether that be over WiFi or a mobile data plan.
The ease at which you can facilitate communications will improve customer satisfaction and your accelerated response times will help build brand loyalty that will keep customers coming back time and time again.
Final Thoughts
Thanks to the net2phone smartphone app, your business will be able to deliver an exceptional customer experience, increase productivity, and save money on your mobile communications. With more and more people than ever working remotely, you owe it to your business to have the best mobile business phone system possible.
Get in touch for more information and start your company's truly mobile VoIP journey today.