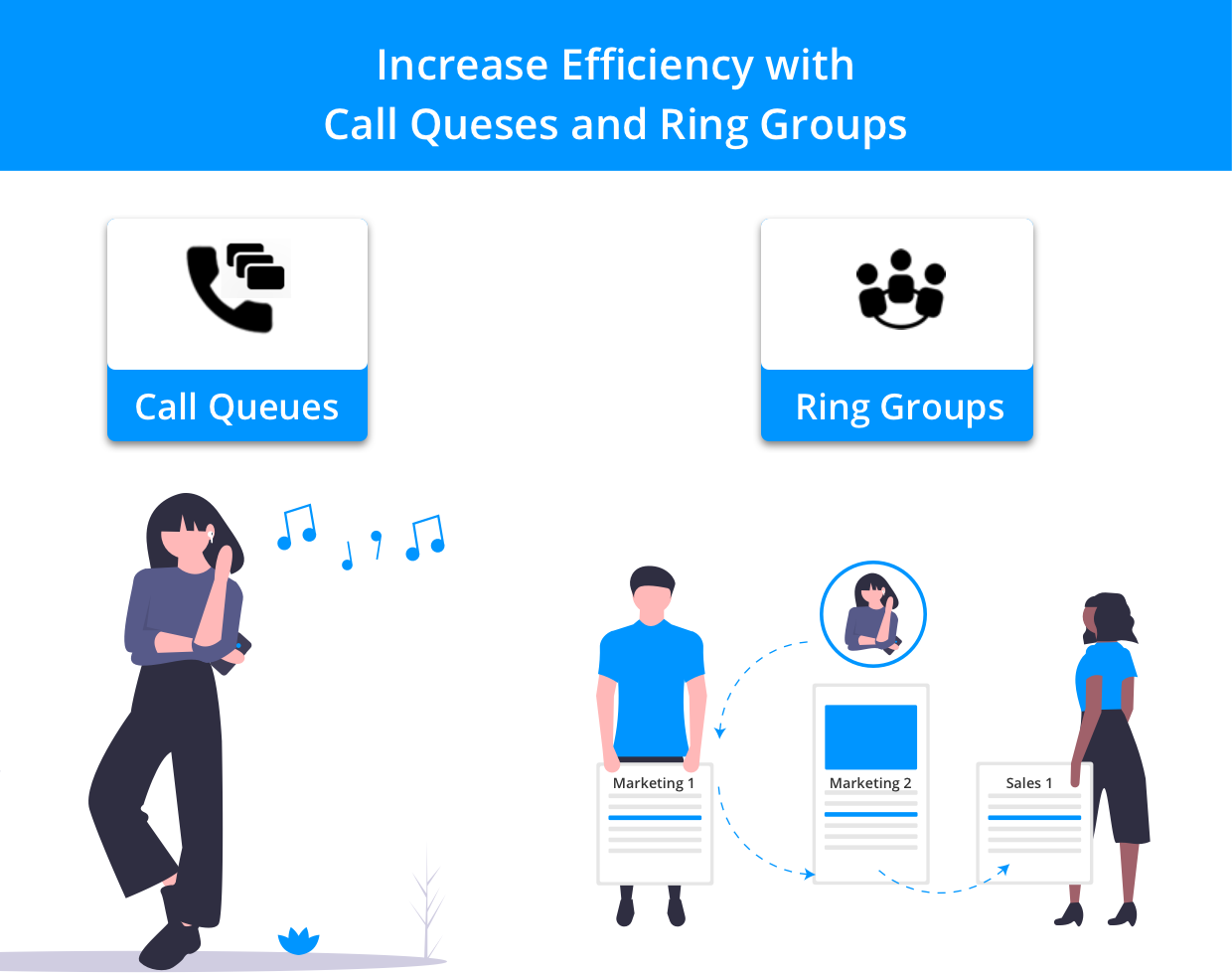 The holiday season is here! It's already been a year of higher call volumes than usual across industries, and experts are unanimous that the trend will continue right through to the end of December and beyond.
(Image source: dialogtech.com)
The reality, in fact, is that call volumes are only going to increase as we head deeper and deeper into the holiday season. This is particularly true for retail – with social distancing orders still in place, and shoppers ordering more online to avoid stores, in-person interactions will continue to be limited, meaning customers will rely on calls to chase orders, ask questions, find out about shipping arrangements and returns policies, and make purchases.
All businesses, however – whether retail businesses or not – need to start preparing their business phone system for lasting change. With the holidays comes unusual opening hours, staff vacations, special offers and other seasonal hallmarks – and so it's important that you prepare your communications accordingly and customize the experience for your customers.
Setting Up Your Business Phone System for the Holidays
With a cloud PBX business phone system like net2phone, making seasonal updates is simple. The easy-to-use net2phone Portal allows you to adjust settings, add new calling features as needed for the holiday season, and even add phone extensions ready for the busy times ahead.
Here's how to prepare your business phone system for the holiday season.

Determine Your Opening Hours and Staff Availability and Create a Schedule in Your Business Phone System
You may be opening for longer to accommodate a higher volume of customers – or, you may be closing early or not open at all on certain days. Whatever your holiday opening schedule is, you need to nail down the details and determine how you are going to accommodate customers who call during the holidays. The last thing you want is for callers waiting on hold while your phones ring on and on in an empty office. In addition, look at the vacation schedule over the holiday season and determine who's available on which days.
Now, you can go into the net2phone Portal and program your extensions to, for example, route automatically to voicemail, or to forward calls to an employee (or employees) who will be available during holiday hours. No one has to sit in the office on their lonesome, though – calls can be automatically forwarded to mobile devices and home phone numbers.
Update Your On-Hold Welcome Greetings, Music and Messages
Create special holiday greetings for callers using the net2phone Welcome Menus and On Hold Options. You can even customize greetings by department, set them up to go live at a certain date and time, and revert back to your non-holiday greeting at the date you choose.
To add some real festive cheer, you can play holiday music to callers as they wait. Alternatively, you can use this opportunity to announce your modified hours with a recorded message, or include information about seasonal promotions or holiday deals.
Add Extensions to Scale Up and Down
If you're expecting more holiday phone orders or customer service calls, with net2phone you can easily add as many extensions as necessary to accommodate the heightened call volume. Once the busy period is over, you can then deactivate these extensions as easily as you added them – only ever paying for the extensions you've used for as long as you've used them.
Activate Additional Features
With increased call volumes, you may need to activate additional features to increase efficiency. For example, you can easily create Call Queues with net2phone to keep things organized, playing promotional messages as people wait. Ring Groups, meanwhile, allow you to share incoming calls among employees using Call Tiers that hold multiple destinations, such as team members, departments or welcome menus. By taking advantage of these additional features, you can maximize staffing to avoid missed calls and long wait times so you can serve as many callers as possible.
Have questions or ready to talk to us about getting your phone system ready? Let's chat.