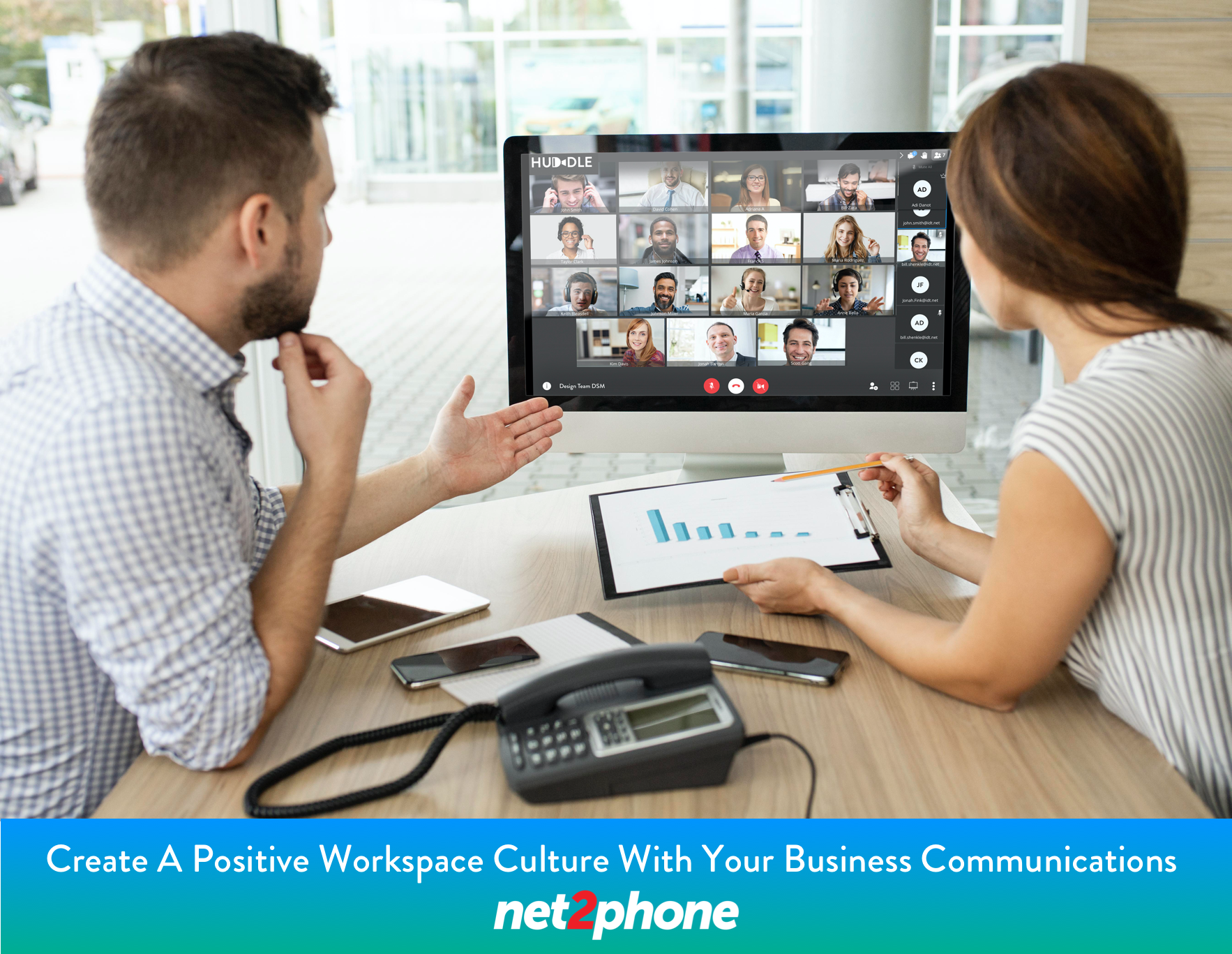 While it's been over a year since we've all had to shift the way we work, we still have so much to learn--especially when it comes to creating a positive work environment and organizational/team culture. One good thing about this pandemic is that it's forced us to bond over a common experience and it truly has humanized our workplaces.
At the heart of organizational/team culture is communication. As you already know, business communication is critical to communicate internally and externally. We're going to focus on the internal.
Promoting Your Enterprise Culture Remotely
At an organizational level, you can begin by adjusting formal policies for remote work, setting out guidelines and expectations for your employees based on what you've learned until now.. These guidelines should include both formal and informal communication channels.
Your office culture will be based on the mission and values of your organization, and you can include those values in your remote work policy or employee handbook. It's okay to adjust them to meet the needs you have now. While most of us have stuck to our traditional values and mission statements, we live and work in completely different times.
Expressions of that culture will occur through events and actions. You can also set up a quarterly or annual events calendar, host virtual events, meetings, and other interactive gatherings. Tools like n2p Huddle use enhanced reactions (better than Zooms!) to keep employees engaged and provide an alternative to speaking (if they just like something and don't feel the need to interrupt the speaker).
Virtually Onboarding New Hires
If you're hiring and growing your team, one of the first things you can do in welcoming new employees virtually is to make sure they have all the equipment and information that they need to get up and running. Getting them properly set up with your business phone system also enables you to stay connected with them through voice, email, chat, and video conferencing, offering any help or advice that they may need.
With a ton of new information to absorb and new people to meet, hosting informal events like video conference game shows, virtual happy hours, or an online scavenger hunt can help to break the ice. You can also set up a mentorship scheme or buddy system, pairing new hires with veterans or peers who can show them the ropes.
Sustaining Your Office Culture
Establishing unique habits or events in line with your mission and values is one way of perpetuating your organization's cultural identity. Recognizing the achievements or life events of your workers with a public shout-out on your communications system or via personal messages is another.
It's also important to get feedback from workers on how your culture-building efforts are being perceived. This can be through surveys or direct communication -- but the key is to be willing and able to act on this feedback quickly and comprehensively. Look back at the past year and identify what worked, what didn't, and areas of improvement. Who knows how long we'll stay mostly remote and even if you do go back to the office, a hybrid approach will require culture building and tweaking.
I love the net2phone culture. Our unified communication system is a business phone platform that keeps your enterprise running both at home or at the office. We have first hand experience with it. It's the only platform that gives you unlimited texting, calling, and over 40 advanced features, including video conferencing, mobility, desktop dialing, web calling, live chat, and analytics. It's really been invaluable working remotely and connecting with teams all over the United States and abroad in Spain and Latin America. Our culture is centered around our Slack integration so we can spin off quick n2p Huddles in the middle of a thread. We've slowed down to take a few minutes to get to know each other. We have virtual baby showers, birthday parties, and celebrate work anniversaries. So if net2phone can create a positive work culture, we know we can too.