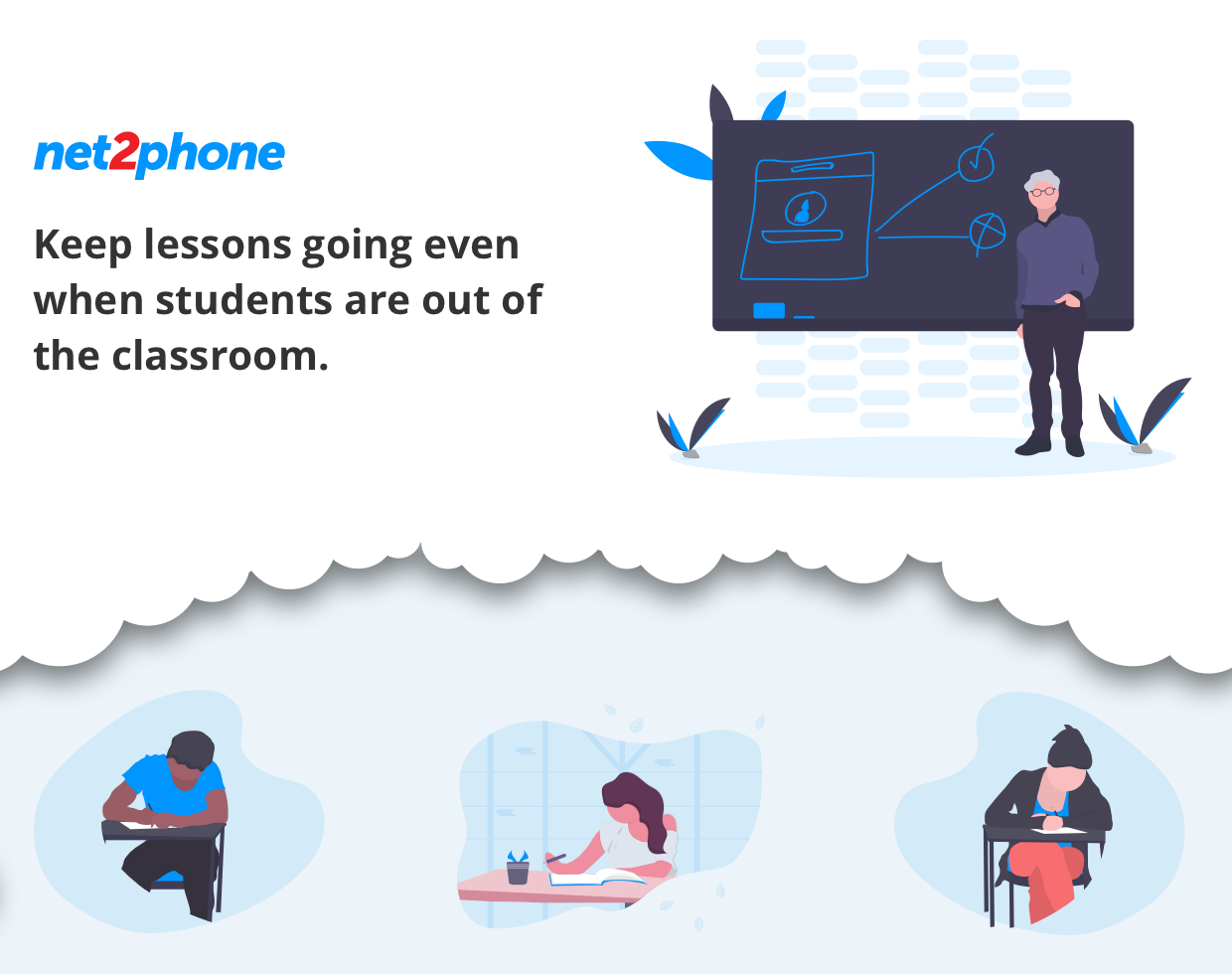 It's that time of year when educators like yourself and your parents are having to think about COVID-19 plans for next semester. Under normal circumstances, I think we could all agree that children should be in school to get the most out of their education, especially elementary students. Nonetheless, teachers, administrators, and parents have worked hard to keep learning alive for students, and strong remote learning communications for education solutions have been, and continue to be, key.
A Year of Academic Uncertainty Ahead
As the coronavirus continues to ravage different regions, academia's leaders may be forced to close and reopen for in-person instruction as infection rates fluctuate. This is challenging for educators – as a recent report from McKinsey notes, currently there is no common template for determining whether to educate students remotely, bring them back into the classroom, or create a hybrid model that combines both. More than three-quarters of the 50 largest school districts in the US started the 2020-21 school year remotely as a result of continued infections, the report says, and a full-time return to the classroom won't be safe for some time for many. As such, it's vitally important to get remote and hybrid learning right to support students throughout the crisis. Unfortunately, however, there is no one-size-fits all strategy that can be applied to all age groups, students and school systems.
(Image source: mckinsey.com)
Remote Learning with net2phone
As schools and colleges face this huge transition to remote and hybrid learning, and as circumstances change weekly, administrators must facilitate adequate communication systems so that every student can continuously access learning, and teachers and students can stay connected as schools open and close as necessary to reduce virus-transmission rates.
net2phone offers an advanced yet cost-effective cloud PBX communications for education solution that enables schools and colleges to keep lessons going even when students are out of the classroom. Be it physical education or academic learning, the net2phone solution enables you to create a virtual classroom with video conferencing platform Huddle. Huddle is built on an encrypted platform with password protection for both users and guests, meaning it is a completely secure solution. Both students and teachers can access the tool from anywhere with an internet connection using their favorite device, be it a mobile, tablet, laptop or desktop computer. Educators have full audio and video conferencing control over attendees, meaning they can monitor or mute someone if necessary.
Integrated chat means that teachers and students can leave feedback and share documents, while the screen sharing feature enables teachers to display learning materials and students can have their work checked over. Classes can also be recorded so students can learn and relearn at their own pace, and lessons can be delivered to individuals at a later date in case of absence.
In addition, the net2phone web portal makes it easy to organize classes and workloads, and quickly make changes to schedules based on school closings, holidays, or absences. The net2phone mobile app allows educators to keep track of messages, organize workloads and keep in touch with students from anywhere with their mobile device.
Get in touch today to find out more about the net2phone communications for education solution. There are no long-term contracts or expensive phone bills to worry about with net2phone, you can access over 40 advanced features with each account at no additional cost, and additional lines and numbers can be easily added for extra classrooms and/or teachers as circumstances change.
Additional Resources for Educators:
The Role of VoIP and Hosted PBX in Educational Facilities