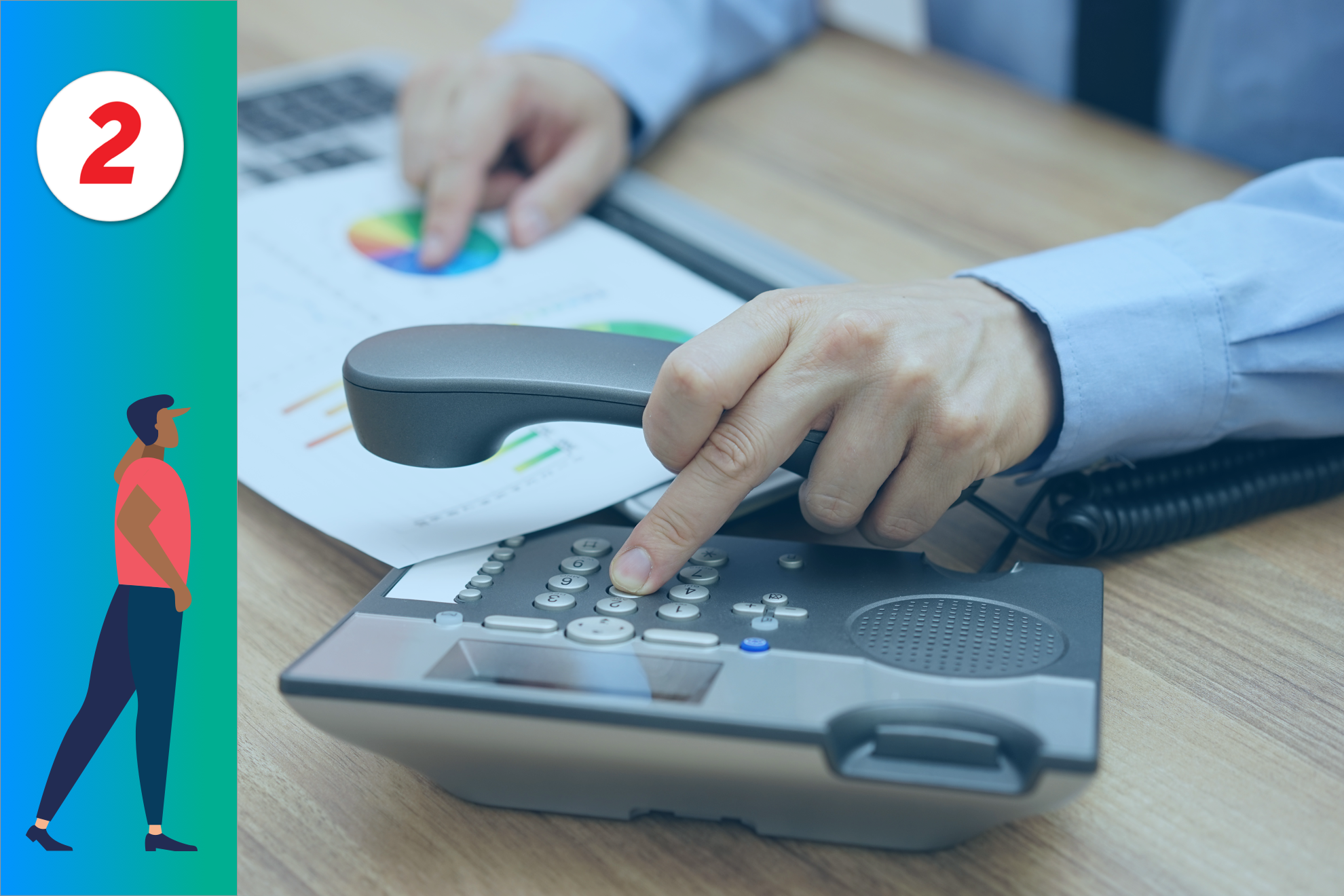 Lockdowns. Businesses closed. The second wave. Here we are in tax season again – and calls to your accounting firm are still at an all-time high. Now, more than ever, CPAs need a robust business communications solution to keep clients and employees connected.
2020 was undoubtedly the most grueling year CPA firms have ever had to deal with. Not only were millions of Americans subject to shelter-in-place orders – resulting in business owners, their employees and their clients all working from home, causing massive disruption – but there was the new Paycheck Protection Program (PPP) for everyone to get to grips with.
The PPP was first enacted in March 2020 to help small businesses weather the first wave of coronavirus pandemic. This created an even busier tax season than usual – and one that lasted an additional three months after the deadline for filing and paying 2020 taxes was extended from April 15 to July 15.
Tax Season – The Second Wave
With the pandemic still far from over, things aren't going to slow down for accounting firms any time soon. On December 27, 2020, a top up of the PPP was signed into law as part of the second stimulus package, topping up the program with an additional $285 billion in funding and updating the eligible expenses. In addition, a second PPP loan for businesses has been opened up for businesses that used up their first PPP loan and have experienced a 25% or greater decrease in revenue.
Naturally, your clients are going to be firing a lot of questions at you. A recent survey from SCORE found that just 34% of small business owners in the US are currently profitable. Construction firms, restaurants, professional services, health services, retail businesses, arts, culture and travel businesses – all are struggling. 12% have had to permanently lay off employees, and 56% either had to furlough employees or cut their hours to make ends meet.
There is no underestimating the importance of accounting through these turbulent times as more and more businesses seek outside consultations regarding their PPP management and overall fiscal health. Your clients will need ongoing guidance on the PPP application and loan process as well as PPP forgiveness. In addition, there will be additional work for CPAs as firms consider the overall impact of COVID-19 on clients' businesses – especially the impact on financial statement amounts that require judgement or estimation, such as asset valuations or revenue recognition.
And all while many of your employees and clients are still working from home.
To weather the storm, a robust business phone and communications system that can accommodate increased volume, facilitate remote working and streamline productivity will be essential.
Why CPAs Need a Cloud PBX Business Communications Solution
Tax season means a lot of phone activity even at the best of times as clients call to check on their tax returns and employees pick up the phone to get the information they need. With the ongoing turmoil, however, it's safe to say that 2021 is going to be busier for CPA firms than ever before.
It will be almost impossible for your organization to handle a high number of calls on an outdated on-premises solution – not least because such a system was not designed to facilitate a remote workforce. Both your clients and employees will be more stressed than usual, and missed voicemails, dropped calls and endless busy signals are simply unacceptable.
net2phone can help CPA firms deal with the rush ahead with our cloud PBX solution with integrated Unified Communications as a Service (UCaaS) functionality.
With cloud PBX, you can equip your entire staff to work from home instantly, as employees can simply plug their handsets in at home, or otherwise use their personal devices (computers, smartphones, etc.) to handle calls. In addition, you can add more lines easily during the busy tax season ahead via a simple-to-use web-based control panel – and just as easily remove them again if normality ever returns, only ever paying for the extensions you've used for as long as you've used them.
What's more, you can streamline productivity at your firm with our superb integrations with other business tools like Slack, Microsoft Teams, or any other software platform you may use via our APIs. With our video conferencing tool Huddle, you can talk to important clients face-to-face. Live chat lets you answer client questions quickly and easily. And with call forwarding, voicemail transcription, call recording plus a whole host of other UCaaS features, net2phone can provide you with a flexible, versatile, cost-effective, cutting edge business phone system to see you through the busy tax season ahead and beyond.
Have questions or ready to talk to us about getting your phone system ready? Let's chat.