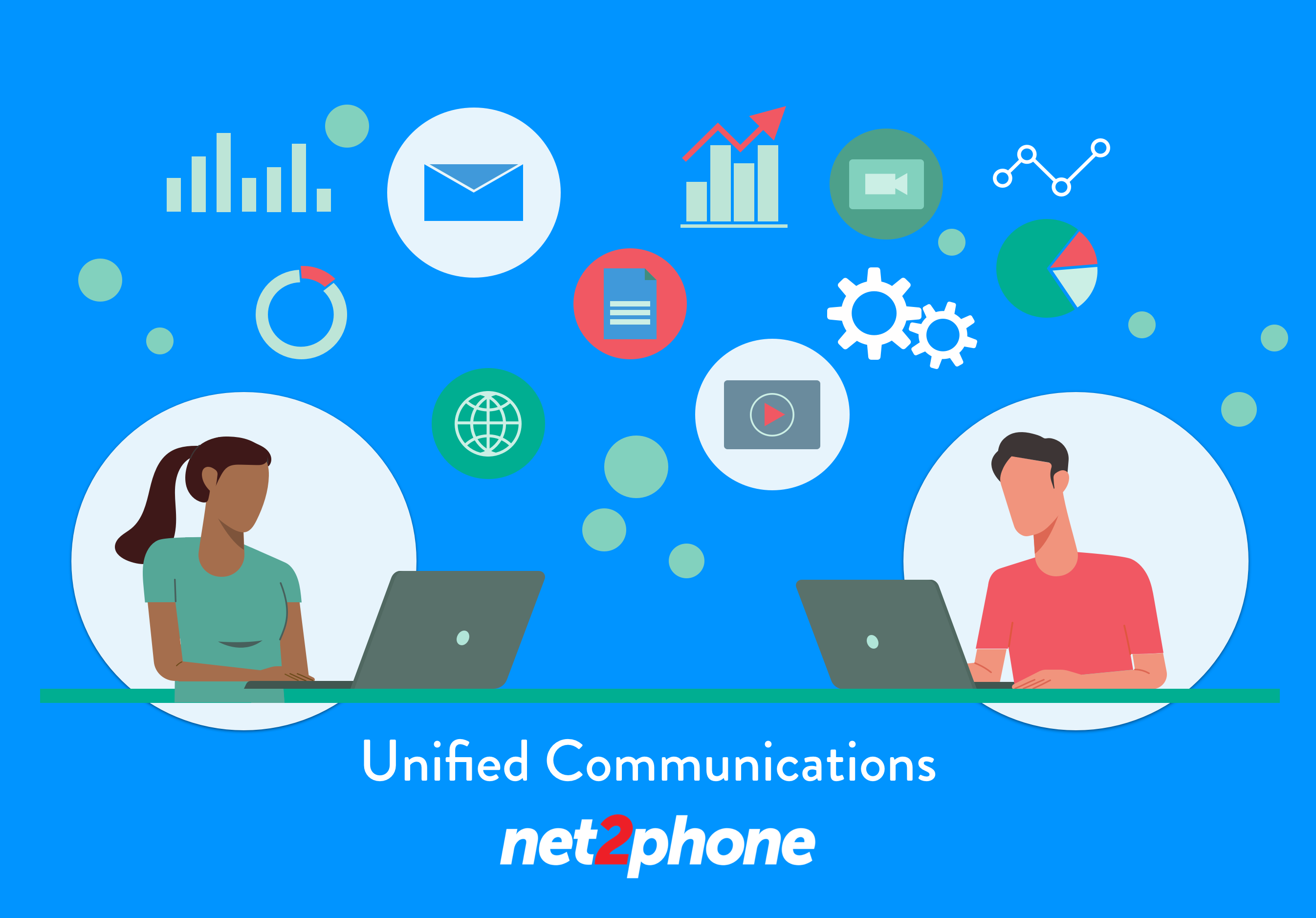 According to Gartner, around 90% of IT leaders won't be purchasing an on-premise solution for their Unified Communications (UC) going forward. Instead, the future of modern business communications infrastructure will be cloud-based, in the form of Unified Communications as a Service, or UCaaS. The size of the UCaaS market is anticipated to exceed $20 billion by 2022.
There are several compelling reasons why this should be the case.
UCaaS Simplifies Implementation
UCaaS or Unified Communications as a Service makes available features such as voice, telephony, video conferencing, real-time messaging, and presence through the medium of a cloud-based host or service provider -- typically for a monthly subscription fee per user.
This means that you don't have to invest in physical infrastructure and IT expertise, to deploy UCaaS. Your provider takes responsibility for setup, system monitoring, security provision, and updating.
Unified Communications Application Across All Industries
In this new era of remote and home-based working, cloud-based UCaaS platforms are accessible from any device with an active internet connection. This makes UCaaS ideal for mobile deployments, document sharing, and remote collaboration. Systems are also readily scalable, enabling you to quickly add or subtract users and functionality in response to changing conditions.
UCaaS is currently deployed across a range of diverse industries, including healthcare, the retail sector, and education.
Improved Data Handling
As the number of communications channels that your organization uses increases, so too does the need to manage and monitor the information that's generated. With the data recording and analytics tools provided by Unified Communications as a Service, you can use all of this information to map out and manage relationships with the stakeholders of your organization.
Within your enterprise, this can enable you to optimize channels for internal communications and collaboration. Externally, the insights you gain can help in optimizing your outreach across your various points of interaction with consumers and value chain partners, and enhancing the customer experience.
Integrating With External Apps And Platforms
UCaaS systems typically offer easy integration with popular applications and business platforms, enabling organizations to increase their productivity, and improve their relationships with consumers. For example, integration of UCaaS with Customer Relationship Management (CRM) systems can save you time that would otherwise be wasted in transferring data between the two platforms -- and reveal connections between communications channels and customer interactions.
With net2phone's unified communications, you can enhance your customer service with voice, text, chat, and video conferencing. In an all-inclusive solution, net2phone -- one of the world's leading UCaaS providers -- offers a state-of-the-art desk phone, a robust mobile app, and a cutting edge video conferencing platform.
If you'd like to learn more on how net2phone's UCaaS can take your business communications into the future, reach out to us.