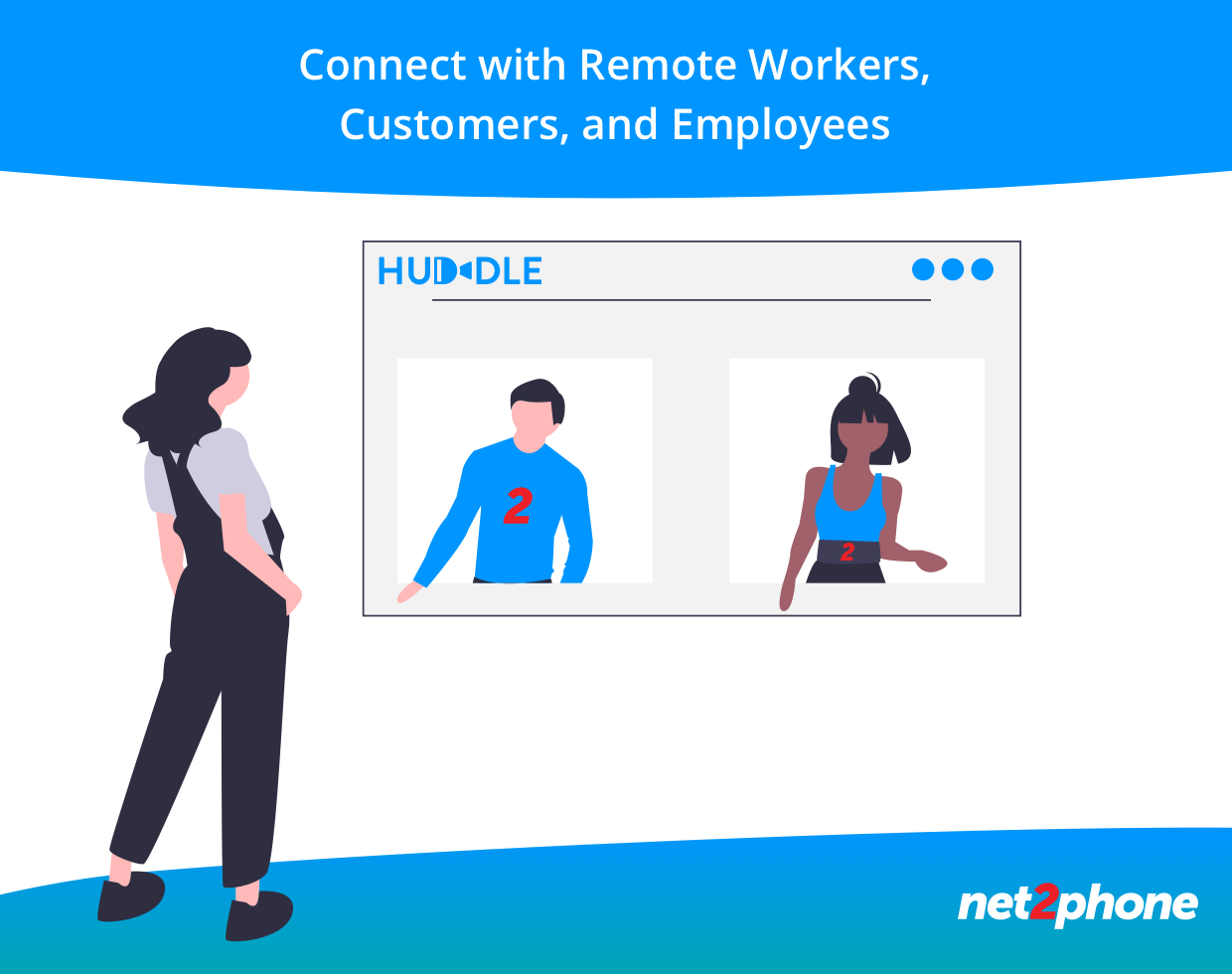 Video conferencing has finally arrived. It's not a new technology. In fact, it's been around for decades – but it never really achieved mass adoption in the workplace. Even organizations that were early adopters of the technology struggled to get employees to use it. Meetings were conducted in-person and people were happy, if necessary, to travel to them.
Then COVID-19 hit. Suddenly, there were social distancing orders, travel bans. Meetings, events, conferences – all cancelled. You know. You lived through it and still are. And the business world witnessed the rapid acceleration of remote working – along with cloud adoption and the use of collaborative technologies to cope with the disruption.
Established tools like Microsoft Teams saw usage skyrocket in the blink of an eye. In April, MS Teams added 31 million new users, bringing its total up to 75 million – a figure that has since climbed to 115 million, and is still growing.
(Image source: statista.com)
In the space of a few months, video conferencing has gone from being a "nice to have" tool for the enterprise, to a "must have".
A recent report from Research and Markets says that the global video conferencing industry is expected to make huge gains as a result of the pandemic. Businesses are viewing video conferencing technology as the ultimate solution to connect with remote workers, customers and employees while preventing direct contact with people. "The outbreak of the coronavirus has impacted the video conferencing market positively. The ban on travel has limited the reach of the enterprises in the foreign market, which in turn, has increased the adoption of video conferencing software. Companies are adopting an innovative recruitment process at such time by engaging video conferences," the report says. "As countries are announcing lockdowns of their respective states continuously and urging enterprises to offer work from home facilities to employees, the adoption rate of video conferencing software is getting increased."
Video Conferencing Is Here to Stay
Even when COVID-19 is no longer a concern, more employees and executives than ever want the work from home option to continue. In fact, thanks to the power of collaboration tools like video conferencing, 73% of executives say that the shift to remote work has been a success, according to a report by PwC.
Now, well over half of executives (55%) expect to extend options for most of their office workers to work from home at least one day a week once the pandemic is over – up from 39% pre-pandemic. This will be welcome news to employees – 83% say they want to work away from the office at least one day a week, nearly three-quarters two days a week (72%), while a third (32%) say they'd prefer never to go to the office at all.
(Image source: pwc.com)
Seamless Video Conferencing with net2phone
The beauty of video conferencing is that it allows businesses to remain connected no matter where individual members of the workforce are. It opens up employees to new forms co-working that would otherwise be restricted due to location, geography, or a global pandemic. Customers can be engaged face-to-face as if they were in the same room – as can new recruits, trading partners, and outsourced partners. And, since the technology is cloud-based, it can be scaled easily.
The future is clear – your business communications system needs to support video conferencing. net2phone's cloud PBX unified communications solution includes our powerful video conferencing platform Huddle, accessible to your whole workforce via any device – computer, smartphone or tablet. Huddle offers complete on-the-go access via cloud PBX, is fully secured, and includes advanced features such as screen sharing, public and private chats, a raise hand option, and YouTube video sharing. And, if you're already using Microsoft Teams, you can incorporate the solution directly into your business phone system with our Microsoft Teams integration.
Get in touch today to learn more or keep reading:
While the Rest of the World is Slowing Down, Here's Why You Shouldn't
The Role of Video Conferencing in Business Communications
Connect Google Calendar to Huddle Lobby
net2phone's Slack Integration Enhances Collaboration with Intelligent Voice and Video