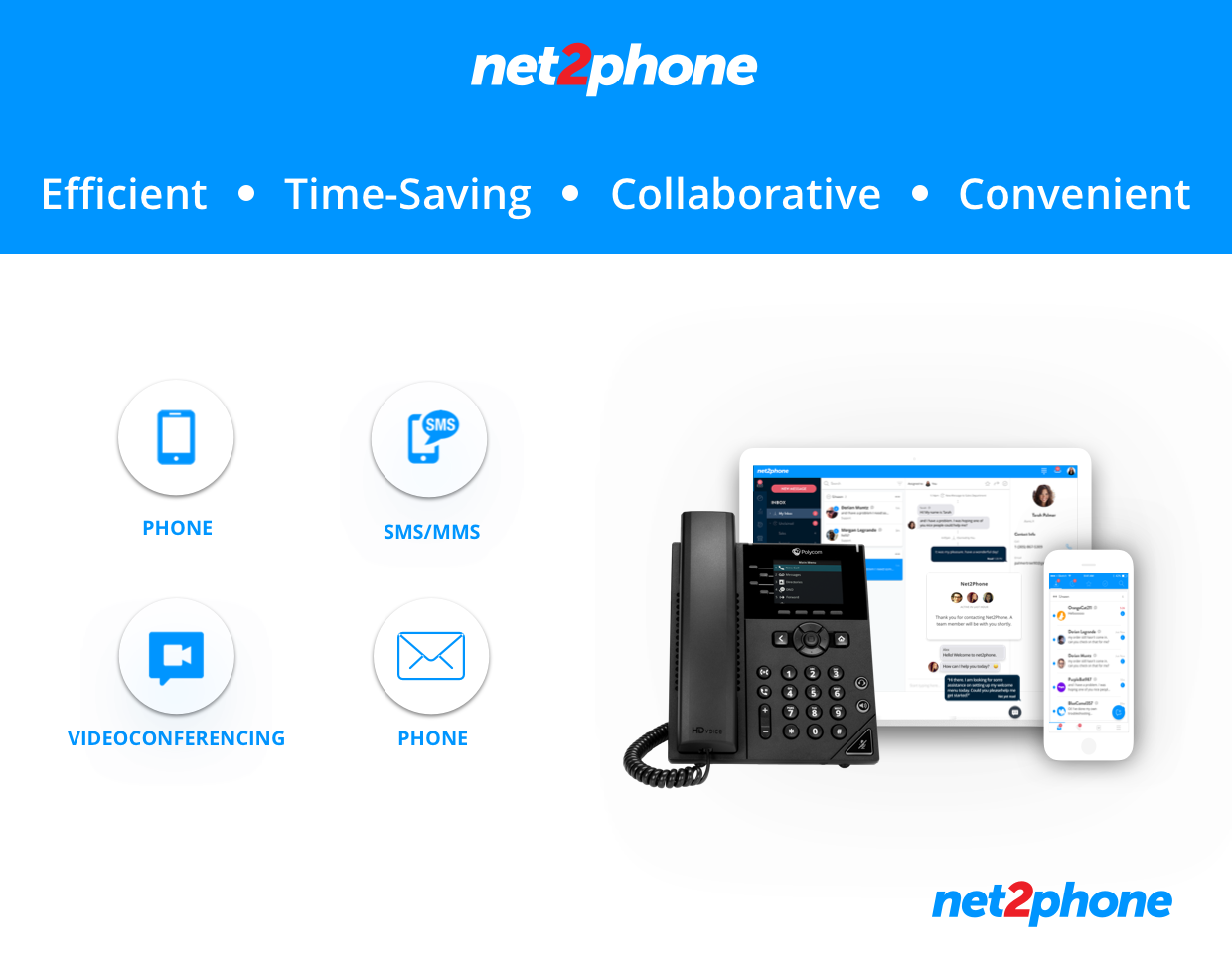 Today's business world is constantly connected and always communicating. As such, businesses need a powerful unified communications system to unify phone, instant messaging, teleconferencing, video conferencing, CRM tools and more under one easy-to-manage system. In most organizations, these remain separate, discrete functions. They are all vital communication channels – but simply managing them saps productivity, hampers collaboration, and hinders streamlined customer service.
The value of unified communications, therefore, is found in the efficient, time-saving, collaborative, high-functioning convenience a UC solution brings – and that is the value-driven message you need to be communicating to prospects if you want to improve sales.
Sell Value, Not Price
Focus on selling value rather than price and you'll drive more sales than your competitors. That's the key takeaway from a new research study from award-winning sales training company RAIN Group, which identified no less than ten ways value-driving sales organizations outperform their non-value-driving counterparts.
In particular, companies that focus on value selling are significantly more likely to grow revenue, have a higher win rate on proposed sales, and have lower undesired sales turnover (i.e. they are more likely to retain their most productive sellers).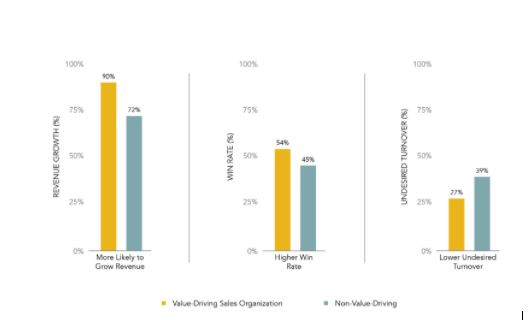 (Image source: rainsalestraining.com)
Yet, despite these advantages, the same study reveals that only 16% of sales organizations actually do focus on value – a slightly larger number than figures from a Forrester Consulting study, which found that only 10% of buyers report that sales reps are value-focused.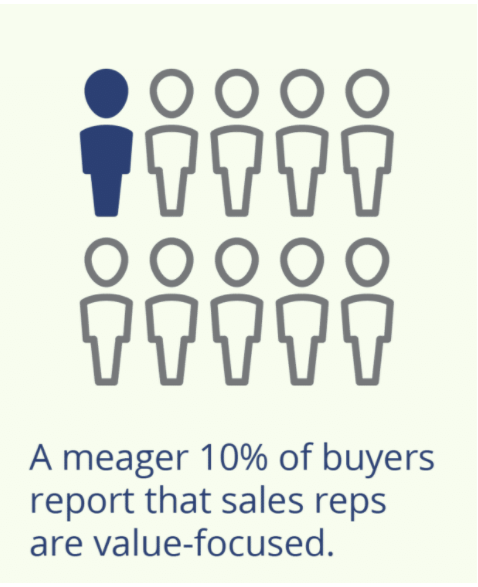 (Image source: mediafly.com)
The results are clear. The vast majority of sales organizations are missing a high-value trick – and are losing sales, revenue and their best sellers in the process.
What Is Value Selling?
Value selling recognizes above all else that customers don't buy products or solutions – they buy the results the product or solution will give them.
This is key. Value-based selling puts the wants, needs and pain points of the customer first, and focuses not on price, but on the benefits of the product or solution to the customer.
But what is value? Put simply, value is the difference between the price you charge and the benefits the customer perceives they will get. As such, if you can educate prospects in such a way that they perceive they will get a lot of benefits for the price they pay, then their perception of value will be high.
The goal with value-based selling is to teach prospects how much the solution will help them achieve their business goals and solve their problems – and the more you can get the customer to focus on these values, the less important price becomes.
The net2phone POWER5 Bundle: More Value for Your Customers = More Value for You
For your business prospects that still rely on limited and outdated technology to communicate internally and externally, huge business value can be found in unified communications (UC).
Put simply, UC describes a concept where a business uses one seamless and fully integrated system for communications – including everything from calls to messages, video conferencing, application integrations and more. Companies that use separate systems for calls, emails, text messaging, storage and conferencing face all kinds of problems – from a lack of organization to data loss, high costs and poor scalability.
This is why at net2phone we have launched our POWER5 bundle, offering enormous value for businesses, completely redefining how they communicate and manage those communications both internally and with their customers.
The bundle includes 5 hosted net2phone Unified Communications as a Service (UCaaS) seats, 5 Poly color VVX 350 desk phones, 5 Huddle video conferencing seats, 5 eFax lines, a whole host of integrations for each user such as Microsoft Teams, Zoho and Salesforce – and all with the added ease and convenience of getting everything from a single vendor.
In addition, each fully-hosted net2phone seat comes standard with over 40 UCaaS features, such as business text messaging, live chat, unlimited nationwide and international calling, auto attendant, call recording and real-time analytics.
The net2phone POWER5 bundle unlocks huge business value for your customers – which means more value for you. We understand that your success is our success. The business benefits our POWER5 provides makes the product easy to sell on value, resulting in stickier customers, higher revenues and less churn.
Get in touch to find out more about the net2phone POWER5 bundle.